Sunny-Wayne-Wedding-Photos-1
Please Click << Back or Next >> below the photo to see More Photos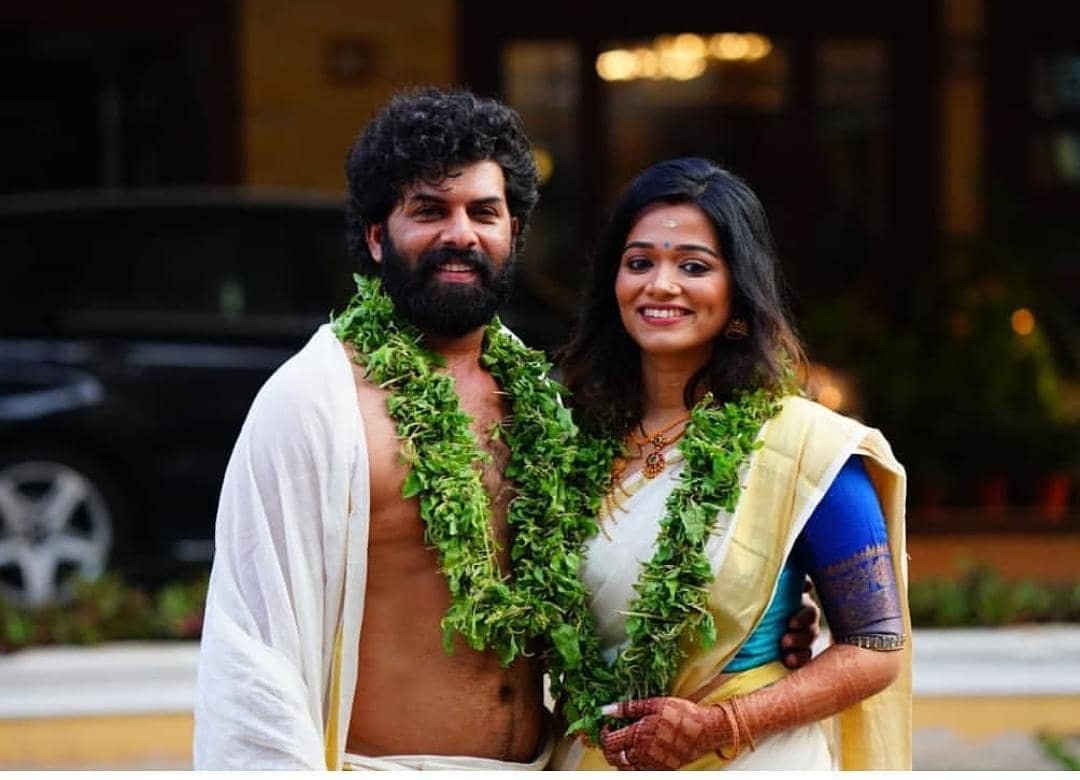 Popular Malayalam actor Sunny Wayne got married to Renjini , dancer from Kozhikode on Wednesday morning at Guruvayur. Sunny Wayne dressed in the traditional veshti and a tulsi garland with his wife Renjini dressed in a blue and white Kerala saree.
Many members of the Kerala film industry congratulated the newly-wed couple as pictures started circulating on social media.
The wedding was kept a private affair and was attended by close family members and few friends of the couple. A reception will be held in Kochi in the evening today and members of the film industry are expected to arrive.