Actress Meghna Vincent - Don Tony Engagement Photos (12)
Please Click << Back or Next >> below the photo to see More Photos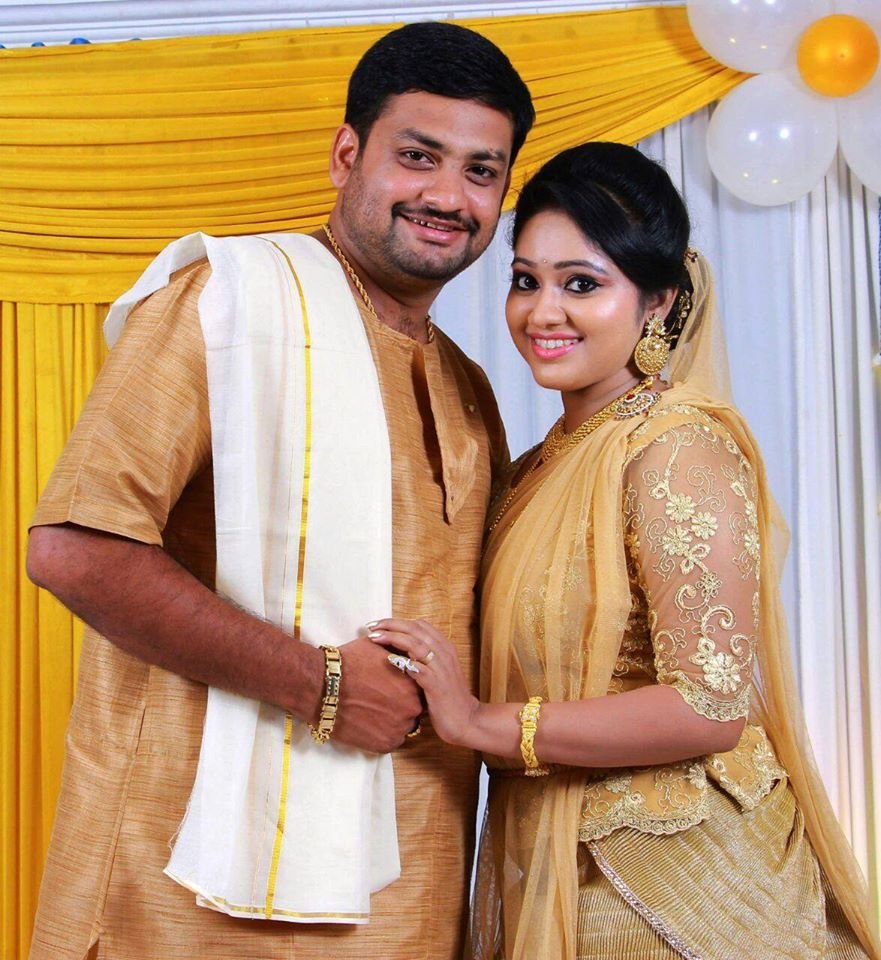 Actress Meghna Vincent got engaged to Don Tony, Actress Dimple Rose's brother on April 10, 2016. Megna, (chandanamazha serial and Daivam Thantha veedu fame) shared her engagement and betrothal with Don Tony on her social media page.
The engagement ceremony and the dresses were quite unique. Meghna wore a modern version of chattayum Mundum while Don complimented it with Mundu and old – style shirt.
Megna is known to Malayali audience by the name of her character Amrita in the Asianet Malayalam Serial Chandana Mazha. For Tamil audience she is Seetha, heroine of Daivam Thantha Veedu, Tamil serial on Vijay TV. Actress Meghna made her debut in Malayalam Television through the serial 'Swami Ayyappan' . Following which she appeared in malayalam TV serials Autograph, Parinayam, Indira, Mohakkadal, Swargavathil , Chakravakam and now in Chandanamazha. She also acted in movies including Parankimala.